Shopping for Kipling isn't just worth it at Rina's Outlet, it's rewarding too!
For every RM100 spent in our store, you will get RM1.50 store credit to be used in your future purchases - these can be used in conjunction with any of our store discounts as well!
Your store credit will be shown as follows: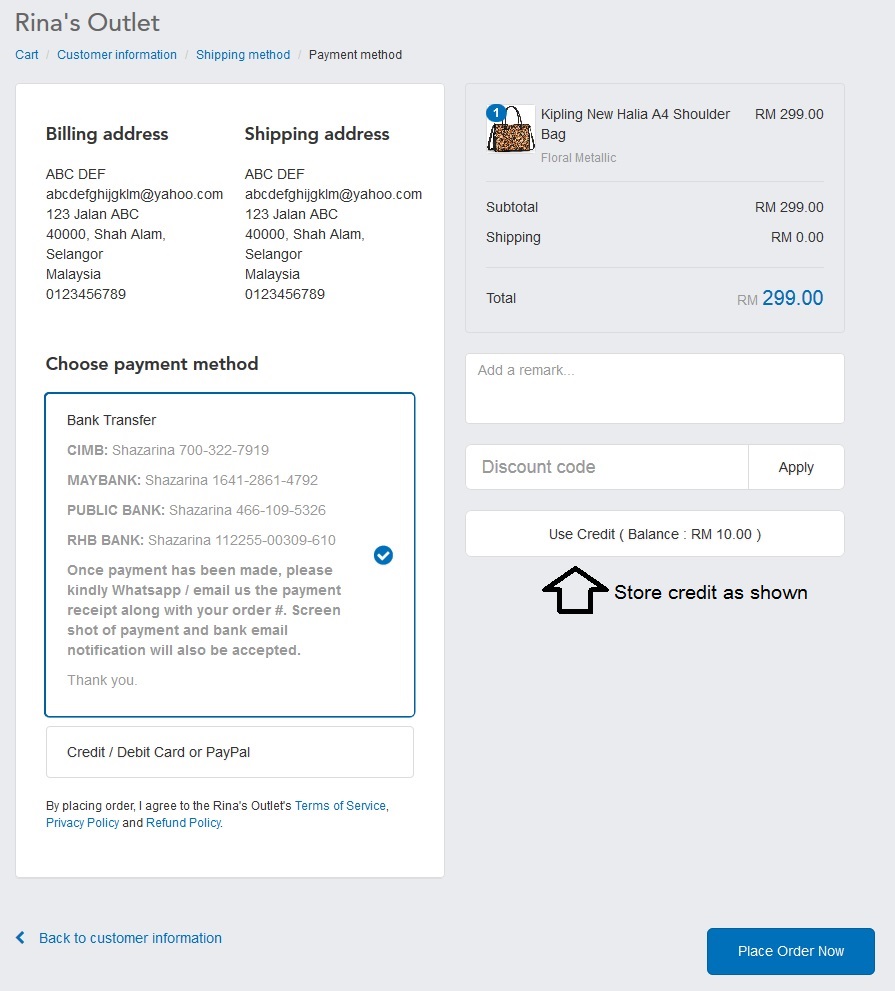 Once you click "Use Credit (Balance : RMxx.xx)", the credit will be applied to your current purchase as shown below: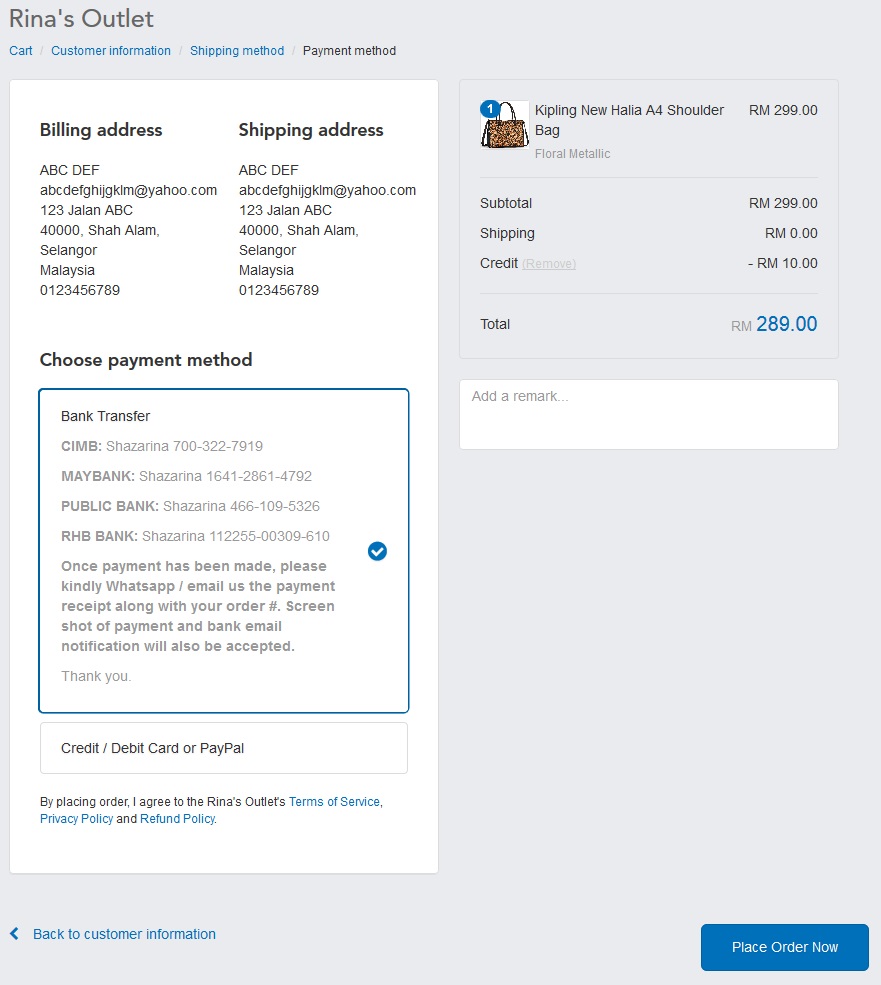 So why wait? Start shopping with Rina's Outlet NOW!!!
***PLEASE NOTE THAT ALL STORE CREDITS ARE NON-TRANSFERABLE***